;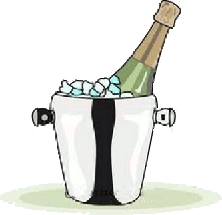 Build a Better Home Bar
Upgrade your living room cocktail service by stocking the best new arrivals from around the globe, then adding clever mixing tools and serving accessories.


The usual designations like sports bar, dive, cocktail lounge, etc., those harmonious and radiant places that serve you drinks, and keep you company. What's your poison, a pint or a pilsner, vin rouge or vodka? When separating good pubs from exceptional ones, what matters most? Appearance? Of course. No one wants a boozer that looks like it's been assembled from an alcoholic Ikea catalogue. Atmosphere? Obviously. Beer? Goes without saying. Or maybe just the comfort of your own home with your own invited guests may be your desire. It is up to you to decide. Once you have established where you like drinking, the next thing you need to figure out is what you enjoy drinking. If you like beer and wine, that's great. Buying liquor can be a little tricky. If you have some favorite drinks you order when you go into a bar, look up their recipes and buy the spirits required to make them at home. If you are interested in experimenting, there are some basics that every home bar should have.


Vodka
Rum
Whiskey
Gin
Tequila



If you have a bottle of each of these, you can make just about anything (That's not including mixers, bitters, and juices, of course.) There are some subtle differences though. For example, many drinks call for dark or spiced rum versus light and clear rum. Additionally, whiskey is a world of its own worth exploring. Irish, American, or Bourbon Whiskey offer completely different experiences from Japanese, Canadian, or Scotch whiskey, and even those are so different that the only reason for grouping them like this is for spelling. Don't be afraid to experiment either. Get some drinks in mind that you'd like to try at home and buy the ingredients for them. See what you like and don't like. In general, stick with the middle of the rack unless there's something you have to have. You'll save money, and get your palate started on a good "normal" you can upgrade or downgrade from. Go to different tastings and a variety of festivals. Check out beer and wine festivals in your community and try something you haven't tried before. That way you can taste different things, form opinions, and talk to the people who make the beverages you're drinking.

There are some basic tools needed to make cocktails that should be top priority when outfitting your home bar. Some of these items are already in the kitchen. With these basic essentials you can be mixing cocktails with ease that are sure to please. Cocktail or Traditional Shaker, Cocktail Strainers, Muddlers, Jiggers, Citrus Tools, Bar Spoons, Ice Scoops, Cutting Boards and Utensils, and Miscellaneous Bar Tools.

Say goodbye to saccharine daiquiris and mango-tinis. At cocktail lounges across the country, bartenders are reaching for the spice rack and the vegetable garden for inspiration. Savory is the new sweet.

Here are a few drinks that prove why that is