;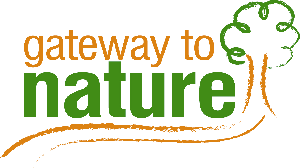 The Beauty of Bees
Believe it or not, Canada has about 2,000 species of bees.
There are not only honey-bees and bumble-bees but also leafcutter, carpenter, sweat, mason, orchard, and digger bees, to name a few. All are important pollinators.
Some are tiny, and many do not look especially bee-like.
Most are solitary and live by themselves rather than in busy, buzzing hives.
Some have long tongues, others short ones, depending on the blooms they drink nectar from.
The honey-bee is not native to Canada, and the only bee species that braves the Arctic is the bumblebee.
Bees usually only sting if we scare them by swatting them or by disturbing their homes.
Just A Few Beautiful Birds
The Steller jay is a bold and aggressive species frequently found scavenging in campgrounds, picnic areas, and feeding stations in the West. The birds flight is strong and steady, with wings rarely flexed above horizontal. Polytypic. Length 11.5" (29 cm). A nearly unmistakable dark blue, black-crested jay with variable white or blue markings on the head. The wings and tail are a vivid blue, with fine black barring. The head, including the crest, back, and throat are blackish. Juveniles are washed with brownish or grayish to the upperparts and are duller below.


Two domesticated Canadian geese held the distinction of living the longest on record until the age of 40 years, weighing 24 pounds, each with a wing span of 88 inches. Canadian geese can be found throughout Europe and as far away as eastern Siberia and eastern China. When Canadians hear the honking of geese, and look up to see the familiar V formation in the sky, they know that the seasons are changing. The mother and father (goose and gander) are the definition of due diligence in parenting. Besides their perfect posture, and what is great body language, Canada geese have about 13 different calls ranging from low clucks and murmurs communicated while feeding, to loud greeting and alarm calls. Goslings even start to communicate with their parents while they are still in the egg. A gosling can make a call, or peep, if it is distressed or content.


Bright red cardinals are easily identified by even casual bird watchers, and are often seen frequenting backyards and bird feeders. When foraging elsewhere the birds eat insects, seeds, grain, fruit, and sap. Northern cardinals are found around southeastern Canada. Northern cardinals live in forests or in thick bushes surrounding residential areas. Both are prime places for these birds to gather food. Their strong beaks help them dig for insects in bushes and bite into tasty seeds, grains and fruits. The females build nests using grass, twigs and bits of shrubs.
Canada's Wonderful Wildlife
The white-tailed deer is the most widely distributed of North Americas large mammals. It can be found as far south as the southern tip of North America, and as far north as Great Slave Lake in Northwest Territories. It also spreads as far east as Cape Breton Island in Nova Scotia to as far west as southern British Columbia.
The deer can be active at any time, but is typically nocturnal, which means it is mostly active at night. Its diet consists mostly of green plants, nuts, and in the winter, wood vegetation. One unusual characteristic of the white-tailed deer is that the doe leaves her fawn unattended for hours at a time. The fawn has very little scent and its spotted coat provides natural camouflage, which keeps it safe from predators. The doe returns a few times a day to feed the fawn. Does and fawns usually stay together for about a year, sometimes two.


The grizzly bear is the second largest land carnivore in North America. It has a strong, heavy body with an average length of 1.8 metres from nose to tail. It is distinguished from other bears by the large shoulder hump that supports its massive front legs, its extremely long front claws and the concave facial profile of its large head. The grizzly bear's fur is usually darkish brown, but can vary from ivory yellow to black. It has long hairs on its head and shoulders that often have white tips and give the bear the "grizzled" appearance from which it derives its name. Its legs and feet tend to be even darker in colour. Despite its large size, the grizzly bear has been known to run at speeds of 55 kilometres per hour. It has well developed senses of smell and hearing that compensates for its poor eyesight.
Contrary to popular belief, the grizzly bear is not a true hibernator. In the winter its body temperature may drop a few degrees and its respiration may slow slightly, but it can remain active all winter.
The polar bear's Latin name, ursus maritimus, means sea bear. It is the only bear that is considered a marine mammal because it depends upon the marine environment for survival. It is the largest land carnivore in North America. Its long body, neck and skull distinguish it from other types of bears. As a carnivore, the polar bear has physical attributes to accommodate its diet. It has large, jagged canine teeth and grinding surfaces in its cheek teeth. It also has large, strong paws for hunting seals in holes in the ice. The claws are sharp, straight, non-retractable and brownish in colour. The polar bear population is estimated to be between 25,000 and 40,000 worldwide, with approximately 13,000 to 15,000 living in Canada.
In Canada, polar bears can be found from James Bay to northern Ellesmere Island, and from Labrador to the Alaskan border. Churchill, Manitoba, on the western coast of Hudson Bay, is one of the three largest polar bear maternity denning areas in the world. Canada is one of five "polar bear nations," along with the United States (Alaska), Russia, Denmark (Greenland) and Norway.
A polar bear's territory depends upon the break-up and freezing patterns of the sea ice and the bear's ability to travel the ice floes in search of food. If it has access to ice and seals, the polar bear won't travel far and its territory can be very small. And so much more can be seen throughout Canada.